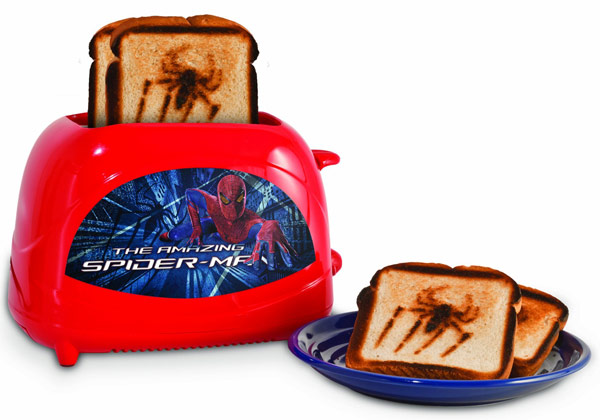 Didn't Dr. Sheldon Cooper make something similar? Oh yeah! It was Cylon Toast:
Well now you can make spiderman toast in your very own kitchen… or dorm room… or back porch…
From seller:
Officially Licensed Product
Compact Two-Slice Toaster
Toasts on Bread, English Muffins, Hamburger Buns, and so much More
Features Spiderman Graphics on Front of Toaster
Amazing Spider-man Toaster. Awesome.