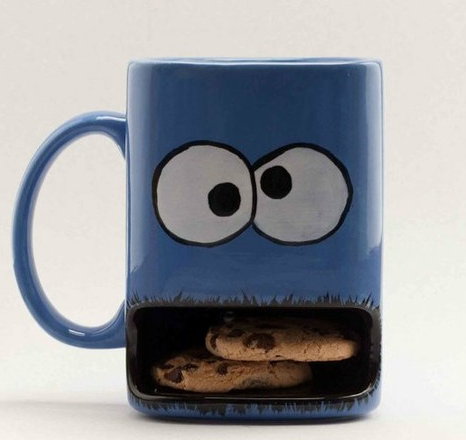 *Sorry about the "bait and switch". It wasn't intentional, I promise!!
I found the mug in the main picture in an old list, but couldn't find it to buy, so I did the next best thing. Here's a cookie monster mug, AND a cookie HOLDER mug. If they made a baby it would be the mug I featured … but until they do, you'll have to make due with these two mugs.
Enjoy this video. Remember why we love Cookie monster!