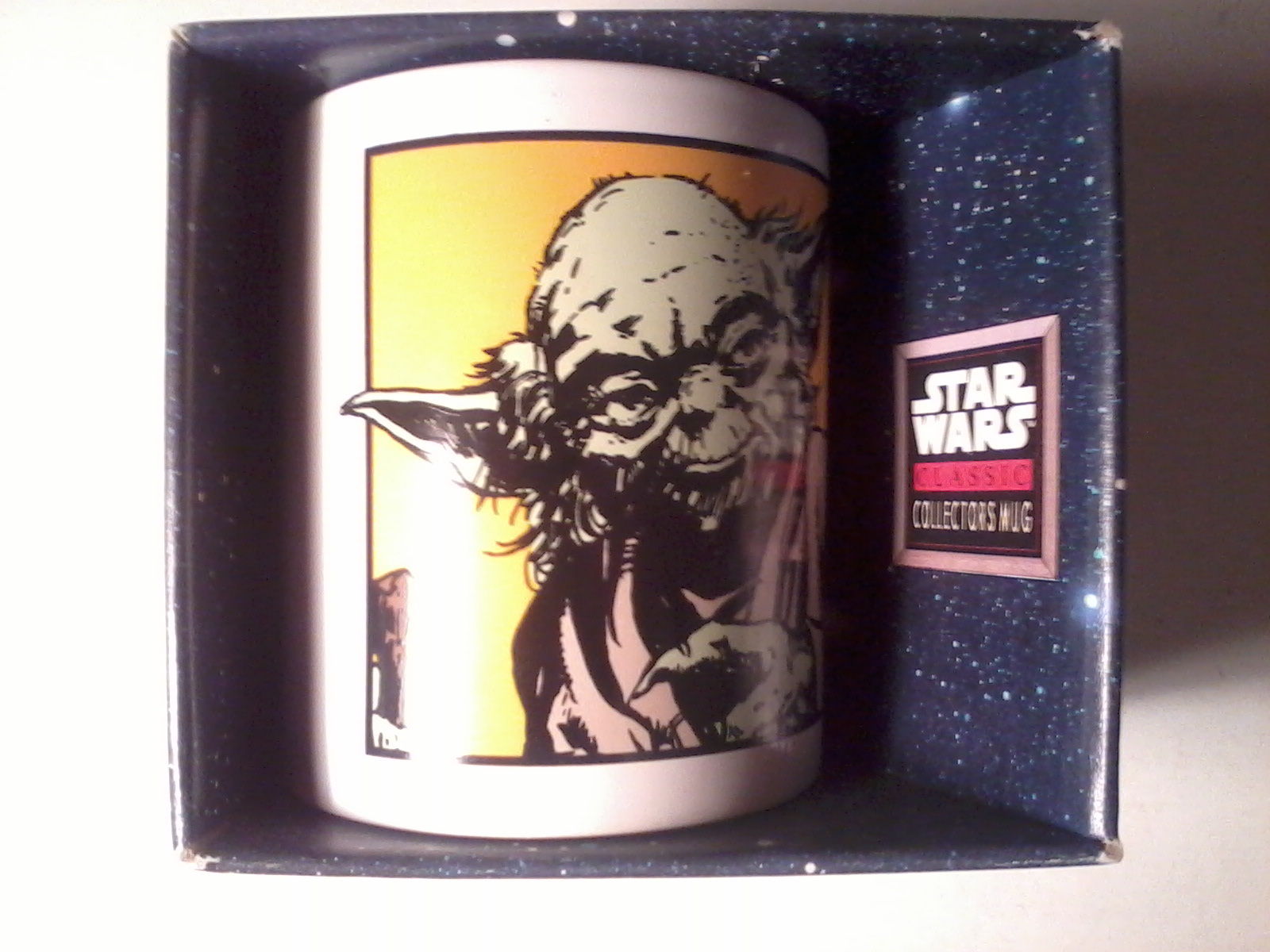 Haven't seen one like this in a while, I really like the sort of hand drawn looking art work on this Yoda mug.
YODA MUG (Classic era) 1996
From seller:
STAR WARS YODA MUG, Mint in box.
"Star Wars Classic Collectors Mug" produced by Downpace Ltd UK, copyright 1996 Lucasfilm. Classic era Yoda.
This was an unwanted gift that's been stashed away in a cupboard and forgotten until a very recent house move. As such, it's still boxed and like new.
Size:
Standard tea/coffee mug size, approx 100mm tall.
Condition: New/mint in box.