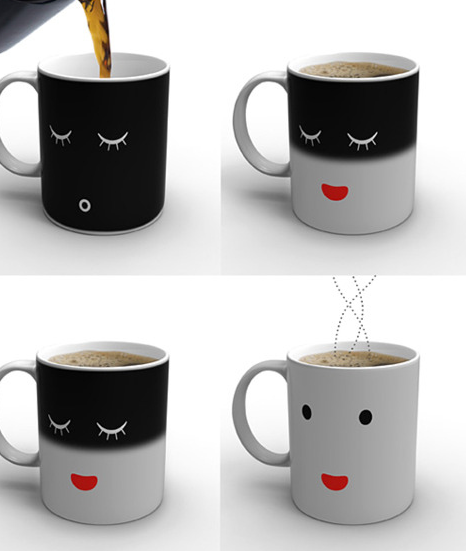 Funny mug that "wakes up" when the hot coffee is in it.
Product Description:
The cold mug displays the sleeping face white on black. When you pour in the hot coffee, the mug's appearance quickly changes. Within a minute, the black mug has become completely white and the face will have awoken to greet you. What a way to start the day!
Wake Up Morning Mug