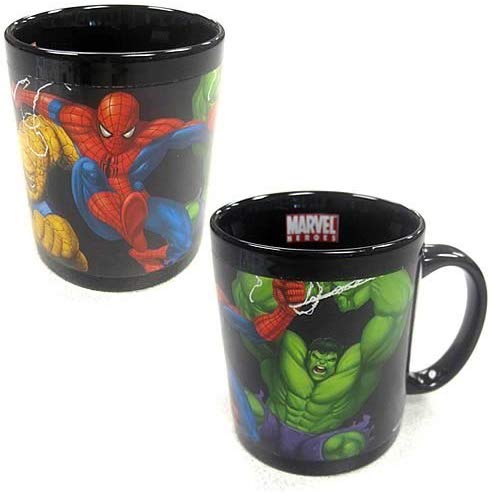 Marvel Heroes Color Change Decal Mug.
Have your morning coffee with Spider-Man, Hulk and The Thing!
This highly-detailed ceramic mug features the 3 heroes when cold or room temperature.
Add hot liquid, and the decal changes to reveal a background battle scene with even more Marvel characters!
Order yours today!
Marvel Heroes Color Change Decal Mug