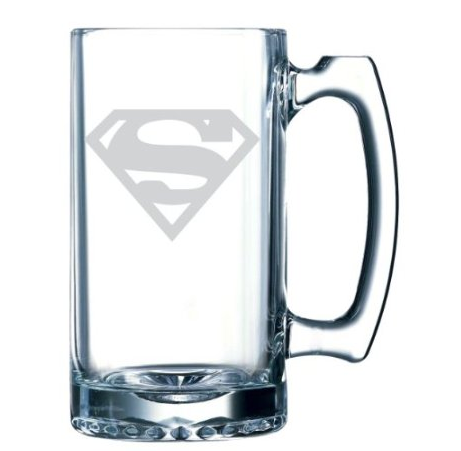 From Seller:
This is a high quality beer mug with a custom superman letter laser etched into it.
The laser interacts with the glass to create a unique frosted look with great detail.
The logo will never fade or wear off.
27oz Glass Beer Mug
High Quality
100% Dishwasher Safe!