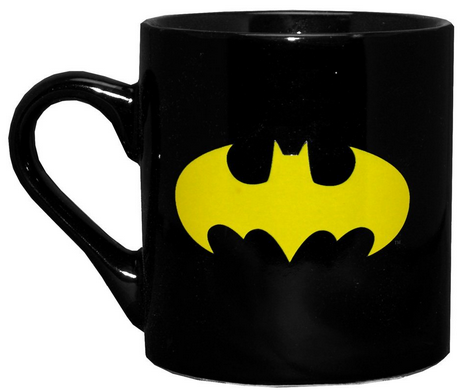 Batman DC Comics Logo Ceramic Coffee Mug
From actual buyer:
Mug is excellent!! I use it for correct and my green tea..feel so special drinking from it.just like Batman..I would recommend it to all dc fans
More that one mug design here, I felt like these were too similar to list separately so here are some variations. Even a Blue one!
Hey. I'm Batman.